Warning: include(menugbphp.txt): failed to open stream: No such file or directory in /home/webedite/www/mhcn/pagetopgb.txt on line 15

Warning: include(menugbphp.txt): failed to open stream: No such file or directory in /home/webedite/www/mhcn/pagetopgb.txt on line 15

Warning: include(): Failed opening 'menugbphp.txt' for inclusion (include_path='.:/usr/local/php7.4/lib/php') in /home/webedite/www/mhcn/pagetopgb.txt on line 15




Introduction
This website shows some pictures of old iron manhole covers... The visible glossy access to the dark underground world of sewers.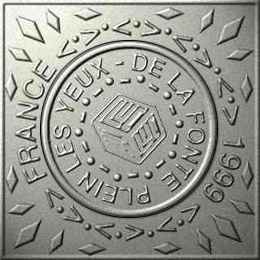 Like shields, slowly polished by traffic and sunshine
they glow silently and show us the color of sky,
these who cover the access to the deep dark
to where we send what has to desapear of (our) life.


NOTA : Sewer and even underground are not our main subject of interest and are not well explained in these pages. However, manhole covers are one of their most visible part in daily life and we feel usefull, preliminary, to evocate this essential aspect who determinates their form and use.

All models presented here are old french manhole covers.
---
Every comments, informations, suggestions, about the site and / or its subject are welcome.
Please, write us.